Resources
»
Campaigns
»
Subro That's Always On The Mark
Campaigns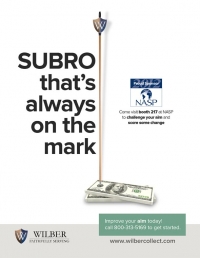 With one of the top Subrogation units in the nation, Wilber Subro is always "on the mark." Improve your aim today by calling 800-313-5169 or visiting our website at www.wilbercollect.com
---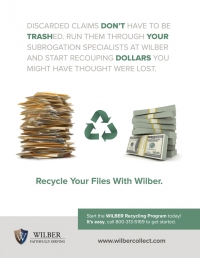 Discarded claims don't have to be trashed. Run them through your subrogation specialists at Wilber and start recouping dollars you might have thought were lost. Start the Wilber Recycling Program today! Call 800-313-5169 to get started.
---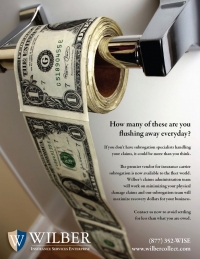 If you don't have subrogation specialists handling your claims, it could be more than you think.
The premier vendor for insurance carrier subrogation is now available to the fleet world. Wilber's claims administration team will work on minimizing your physical damage claims and our subrogation team will maximize recovery dollars for your business.
Contact us now to avoid settling for less than what you are owed.
---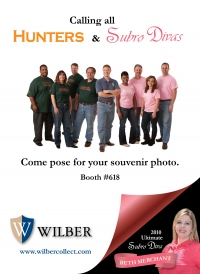 Calling all Hunters & Subro Divas!. We were recently at a large insurance conference, and we wanted you to join us for a photo.
---