Training
»
Claim Submission Guide
Claim Submission Guide
Watch the short video and follow the instructions below to Submit a claim to Wilber through our Claim Submission Portal.
---
Watch the Training Video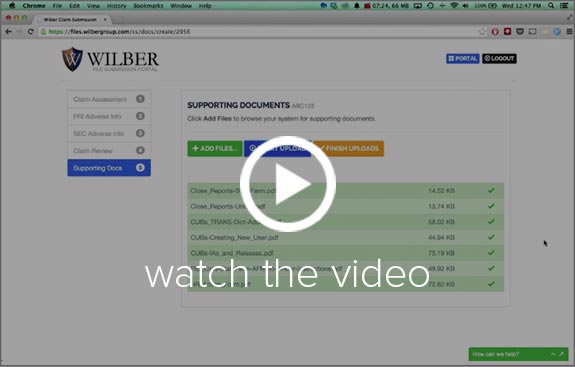 ---
Text Instructions
1. Go to www.WilberGroup.com and click on the Submit A Claim button in the top right corner.
---
2. Log in using your Client View username and password.
---
3. Fill out the form with details of your claim.
---
If you have any questions or would like to request additional training please contact jpalumbo@wilbergroup.com